- Tue May 21, 2019 7:22 am
#27594
Cricket World Cup 2019 Schedule
Cricket world cup 2019 qualified teams
: England, India, Australia, South Africa, New Zealand, Sri Lanka, Pakistan, Bangladesh, West Indies, and Afghanistan.
ICC Cricket world cup 2019 locations
: Across England and Wales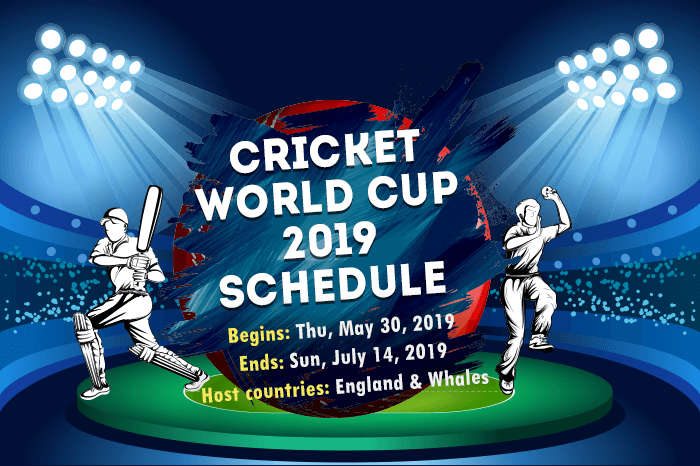 1st match gonna be between England vs South Africa and date Thursday, May 30 venue is The Oval, London in Day.
and the second match gonna be between Pakistan vs West Indies and date Friday, May 31, venue is Trent Bridge, Nottingham in Day.
Get daily
Cricket betting Tip
s on ongoing tournaments including ODIs, Test Matches, PSL, IPL, World Cup & more. Learn which side has better chances of winning, which cricket betting is worth making and what are the stakes.